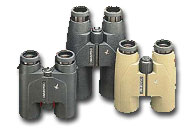 High Tech Customs is proud to offer the following items for sale at competitive prices.
Please contact us for details on these fine products.





Retail items include:
Swarovski Scopes and Binoculars
Talley Mounts and Rings
Swift Bullets
Barnes Bullets
Brass Neck Sizers and Dies
High Tech Customs Targets for 100 yards and 300 yards
Pro Shot Cleaning Supplies (jags, brushes, rods, patches)
Uncle Bud's Bull's Bags
Hoppe's
Barnes CR-10
Butch's Bore Shine
Stocks
Custom Made Dies
Varmint hunting adjustable bipods by Tony Diebold
Pathfinder Ballistic Chart

We deal only in the best optics around, and Swarovski optics are the perfect fit for the high quality custom rifles made by High Tech Customs. We are a full line dealer.


---
High Tech Customs recommends only the best bullets for the accuracy you will come to expect of your new custom rifle. Swift bullets has met our high expectations and stringent requirements. We are a full line dealer.
---

Barnes bullets is the only other company that High Tech Customs has found to meet our stringent requirements.
---

Heritage Walnut specializes in high grade walnut gunstock blanks in English and Claro.
---

When it comes to dog training and upland bird hunting, dogtra is the only system that presents the quality that Rich expects.